Post by Memoru on Nov 3, 2012 3:30:02 GMT -6
Planet Zar Kennels;
[/u]
German Shepherd Dogs[/size][/center]


The raucous sound of dog barks fills the air as you approach a grassy field. A large indoor kennel system with runs is visible to your left, with a cottage style house to the right, and in the center a flat, empty plain where jumps and pylons have been set up.

Mem greets you with a long-haired sable shepherd heeling at her side. When she stops, he promptly tucks his bottom to a sit.

"Welcome to Planet Zar kennels!" says Mem," Here we've been breeding litters of working-line German shepherds. We have some adults available, male and female, but only short coats at this time." She scritches the dog beside her," But we'll have long coats soon enough. Take a gander and pick one or two to come home with you!

"Keep in mind, though, these dogs are high energy and high in drive. You should keep up their training and compete them in our kennel sponsored events later on."


RULES...
[/u]

1. You may page males and females together or separately, whichever you prefer.
2. Please have your GSD paged within 7 days, or you risk having them rehomed without refund.
3. If you purchase a GSD, we do expect you to enter them in competitions when they're open. You won't lose your dogs, but you won't be able to breed them if you don't trial.
4. One dog per person for this sale.
5. Each GSD costs 25cc 15cc
6. Link back to Planet Zar Kennels (http://planetzar.com/gsd/) on your dog's page.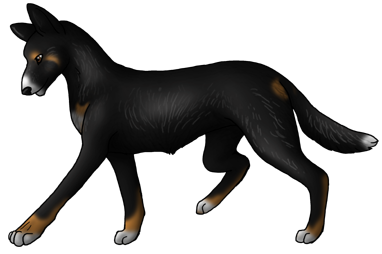 Registered Name:
Call Name:
Gender: Dog
Tattoo#: GSD023
Color: Black/Gold Bicolor w/ Residual White
Phenotype: Em- atat B- D- Ii Ssi tt
DRV: 9 // BIT: 8 // SNS: 2 // BLD: 6 // BND: 2 // FCS: 7
SOLD
to Tiffany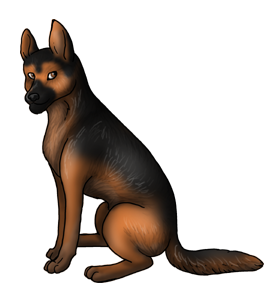 Registered Name:
Call Name:
Gender: Bitch
Tattoo#: GSD024
Color: Black/Tan Saddle
Phenotype: Em- as- B- D- Ii S- --
DRV: 7 // BIT: 8 // SNS: 10 // BLD: 4 // BND: 10 // FCS: 10
SOLD
to Raven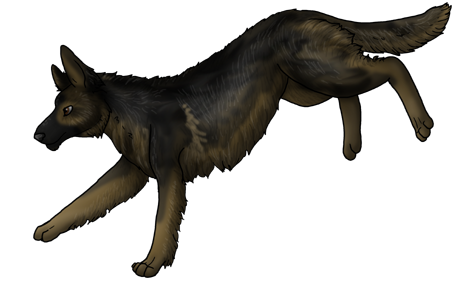 Registered Name:
Call Name:
Gender: Dog
Tattoo#: GSD025
Color: Sable Longcoat
Phenotype: Em- aw- B- D- Ii S- --
DRV: 6 // BIT: 1 // SNS: 4 // BLD: 5 // BND: 9 // FCS: 2
SOLD
to Tiff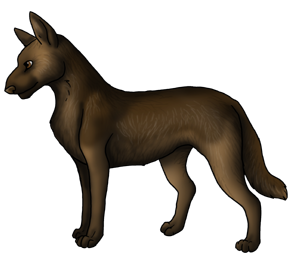 Registered Name:
Call Name:
Gender: Bitch
Tattoo#: GSD026
Color: Liver/Tan Saddle
Phenotype: Em- as- bb D- Ii S- --
DRV: 2 // BIT: 8 // SNS: 8 // BLD: 3 // BND: 5 // FCS: 3
SOLD
to Raven
[/blockquote][/blockquote]